Vehicle Control
From the infotainment system, the driver typical can configure the car settings for various features.
Drive setup
For cars with configurable drive setup this is typical available from the infotainment system.
Depending on model you typcal can change between modes that could change
Throttle respons
Suspension height
Suspension hardness
Steering respons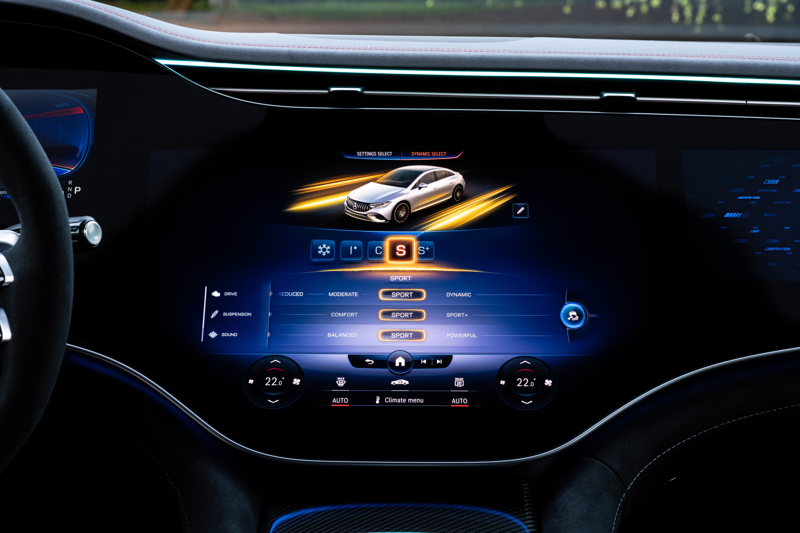 Mercedes EQE AMG veichle controls
Climate System
Many Infotainment systems have controls for the climate system. Read more in our climate system technology article.