Nissan EV models
Nissan is a multinational automobile manufacturer headquartered in Yokohama, Japan. It was founded in 1933 as the 'Nissan Motor Company Ltd.' and has since become one of the largest automakers in the world. Nissan offers a wide range of vehicles, from small city cars to luxury sedans and SUVs.
Some of its popular models include the Nissan Altima, Maxima, Sentra, Rogue, Pathfinder, and Armada. In recent years, Nissan has placed a strong emphasis on developing electric vehicles (EVs). It launched the Nissan Leaf, the world's first mass-produced EV, in 2010. Nissan is also involved in other areas of automotive innovation, such as autonomous driving technology and connected car systems.

Nissan is part of the Renault-Nissan-Mitsubishi Alliance, a strategic partnership between Nissan, Renault, and Mitsubishi Motors. The alliance is one of the world's largest automotive groups and aims to promote greater collaboration and cost savings among its member companies. Like other automakers, Nissan has faced challenges in recent years, including declining sales and the COVID-19 pandemic's impact on global supply chains. However, the company continues to invest in research and development and has plans to introduce new electric and autonomous vehicles in the coming years.Nissan has currently 1 all electric models with total 3 variants in the market. Below you find links for each model page.
Nissan Ariya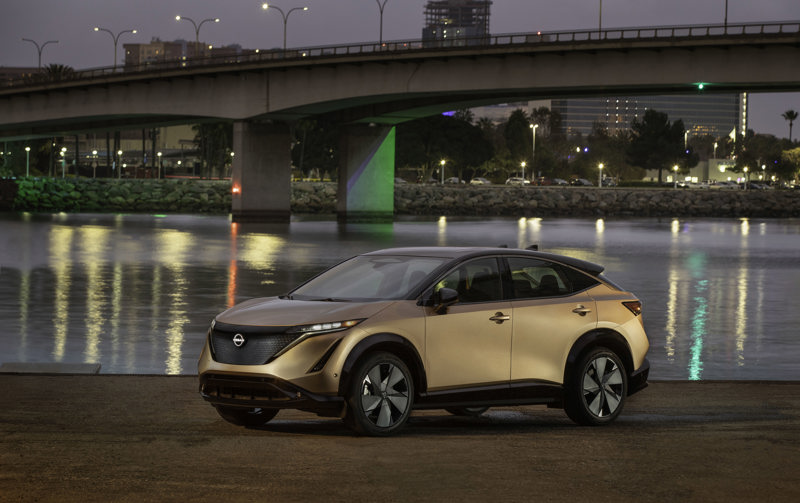 This model is available in 3 variant(s). Read full details